Discover more from Bits & Letters by David Demaree
Notes about whatever's living rent-free in my head — usually internet culture, tech, or business related, but sometimes Disney parks, keyboards, etc. Started as a self-indulgent Covid-era diary, now we here.
#2: I like to type
A newsletter about newsletters, plus some recommendations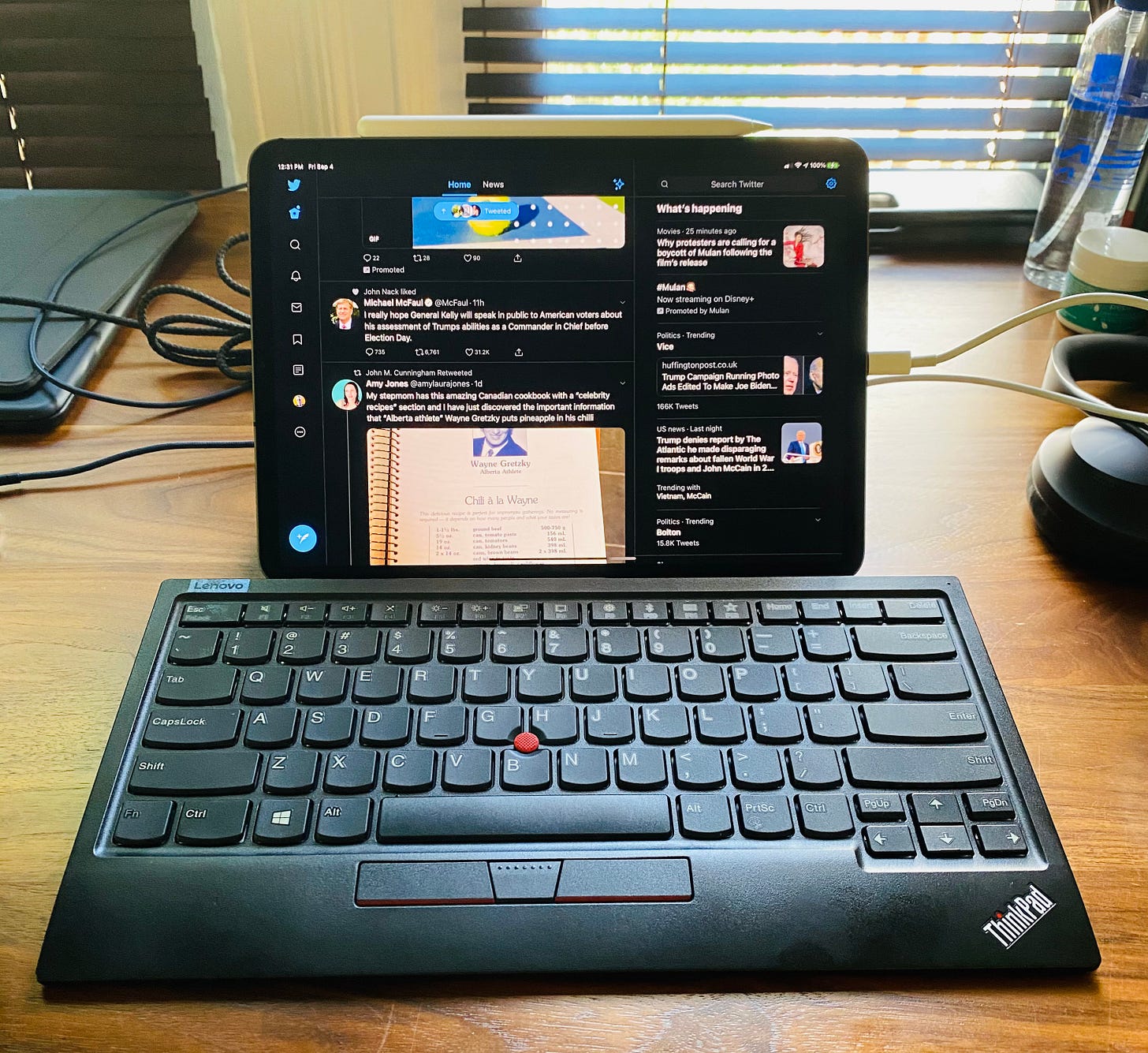 September 5, 2020 • Day 177 of Covid–19
Sometimes, I have to stop to consider the possibility that I don't actually like writing or coding, but I do like typing. As in, the physical act of typing, on a keyboard.
My compulsion to find new writing or coding projects is really about wanting to find good, engrossing, ideally productive reasons to type. This theory seems to pair nicely with how I buy and try every single notes app but have no usable system for note-taking, and why I own (not kidding) at least 10 keyboards. I am a typing enthusiast.
That said, it's nice when good typing leads to good outcomes. I don't think I'm alone in wanting to blog, tweet, or newsletter mainly out of a desire to type things in public. Way back in the beginning, blogs weren't "publications" or "channels" where "writers" did business in the marketplace of ideas, but rather just online spaces where people could share shit, be vulnerable, and put themselves out there.
By contrast, recently when I Googled for tips about what bloggers should write about, I found this shit: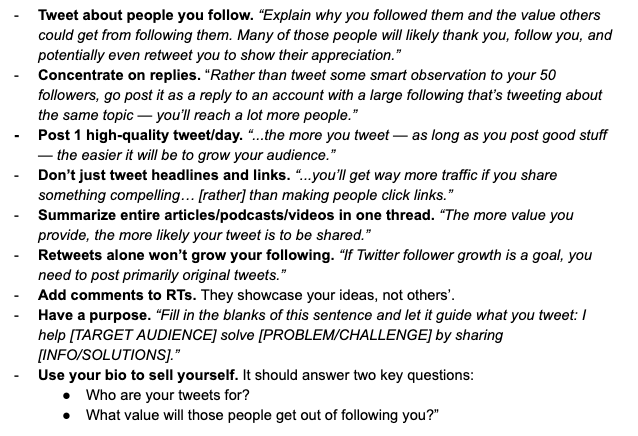 "Blogging" and even tweeting have been reduced, in some large chunk of the popular imagination, to their most commercial form: content marketing, with a bit of personal branding layered on top like frosting. The internet of 2020 seems unable to answer why one might post things online for reasons other than engagement or monetization.
Take that "purpose" Mad Libs from the screenshot above:
Fill in the blanks of this sentence and let it guide what you tweet:

I help [TARGET AUDIENCE] solve [PROBLEM/CHALLENGE] by sharing [INFO/SOLUTIONS]
As a product manager, I can't argue with this as a quick way to define a mission for a product or publication. But I stay stubbornly hesitant to accept that this is what online post-writing has become. (Besides, how would I even fill that out? "I help my friends solve… keyboard problems? By sharing deep-dives about Disney vacations?")
Lord knows, this newsletter would probably be more Successful™ or Popular® if it were more focused, and I surely can write some content when I need to (and I do hope folks will hit me up if there's some topic they'd love to see me write about). But that's not what this is for.
It's generally been enough for the goal of my blog or newsletter to just say hi, remind you all I'm out here, and (sometimes) get a nice email or two back from people—more letter than news.
Speaking of this newsletter: the last issue of this one shipped in May, and I announced grand plans for upcoming issues. Then George Floyd happened, and so much else happened, and I fell off the newsletter-writing wagon again. Sincere apologies if you were waiting for my promised post about what masks to buy. (Just get this one, it's the best one. This one is great too.)
Acknowledging that this newsletter will probably be inconsistent, super casual, really eclectic, and that I might bail at any moment, I'm going to make an effort to post more. After all, those 10 keyboards ain't gonna type on themselves.
---
Last month, my family and I went away for a couple of days on a social distancing-friendly vacation, and unknowingly became part of the latest travel trend—luxury hipster motels. We stayed in a hipster motel/glamping resort called Eastwind, about 2.5 hours away from home on the northern edge of the Catskills, which offers a mix of hotel-style, motel-style, and tiny-house-cabin-style accommodations, with fire pits, s'mores, and great mountain views.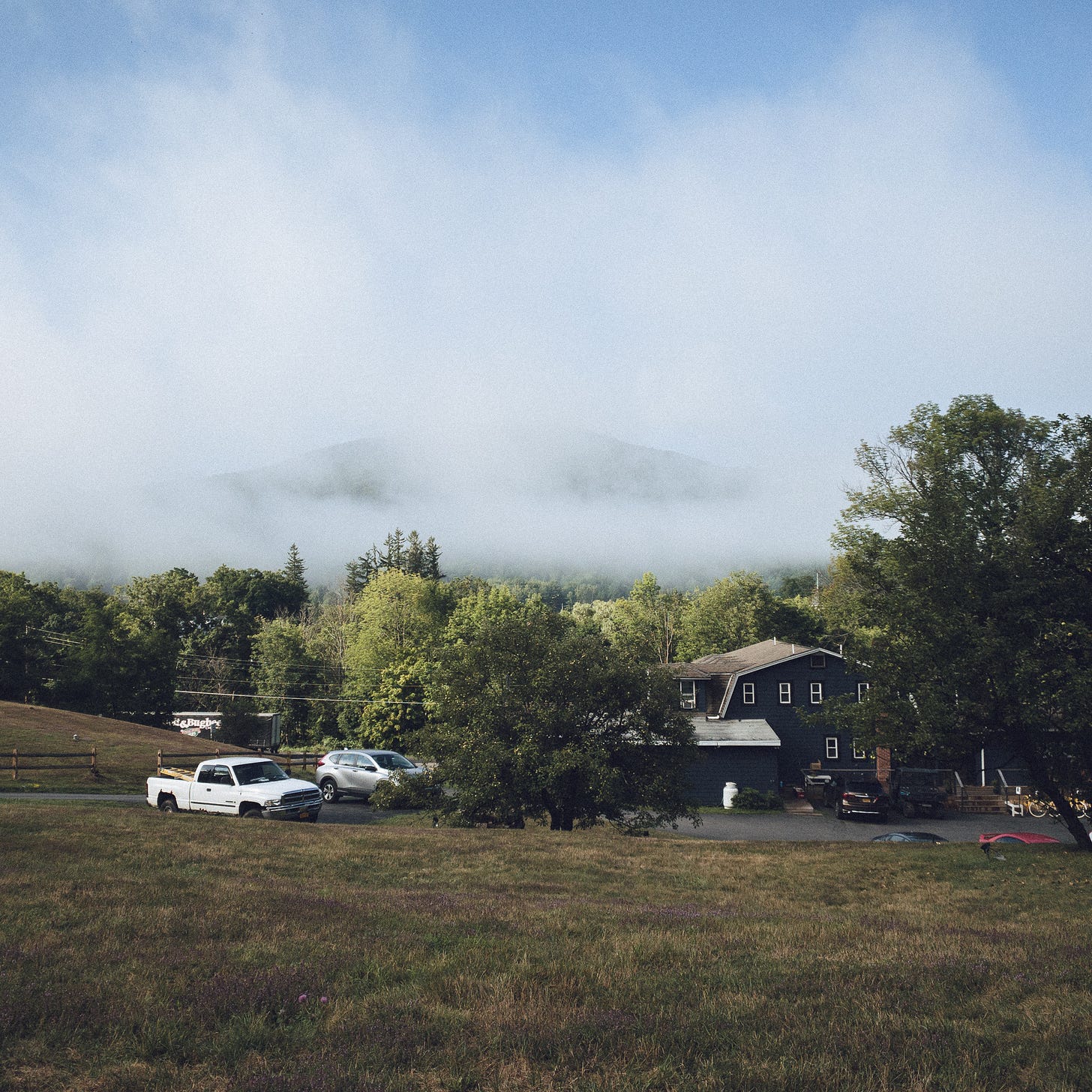 While we were up there we ate at Phoenicia Diner (twice!) and had great burgers at Mama's Boy in Tannersville, and found some great kid-friendly hiking trails in and around the mountains. [Here are some photos from our trip, btw.]
---
If you follow me on any channel anywhere you may have heard about my drone drama—I bought a DJI Mavic Mini drone at the start of the pandemic, only to lose it in a tree two days later. Well, for that Catskills trip I finally replaced "Dronie" with a newer, beefier Mavic Air 2, and used it to take some aerial photos and video of the area around Eastwind.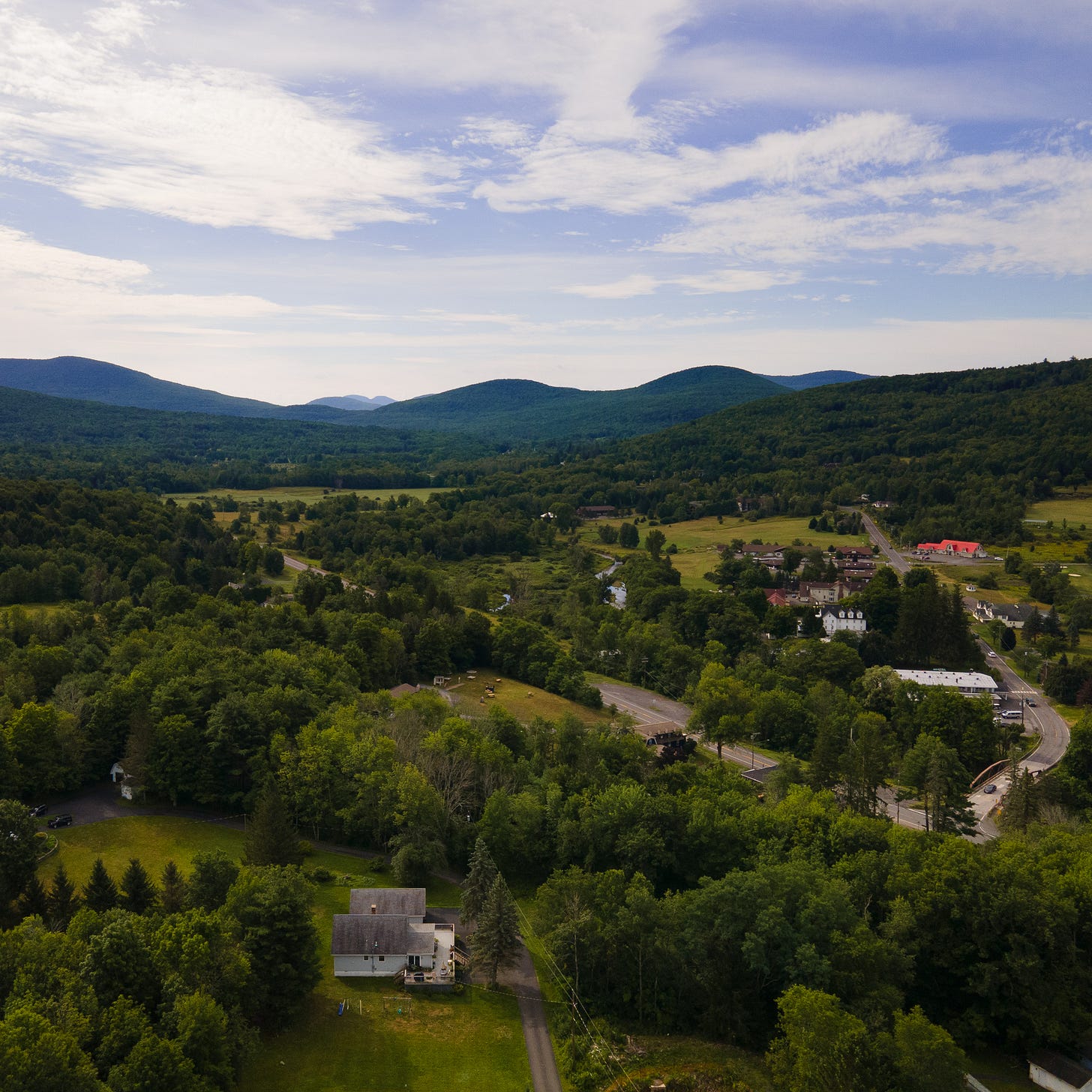 A couple of weeks ago, I had an hour free and decided to fly the drone around home, only to find that the FAA had imposed a temporary flight restriction for a large radius surrounding some location in Morris County. I checked and, sure enough, the center of the no-fly zone was Bedminster, NJ, where Donald Trump has a golf course and was staying for the weekend.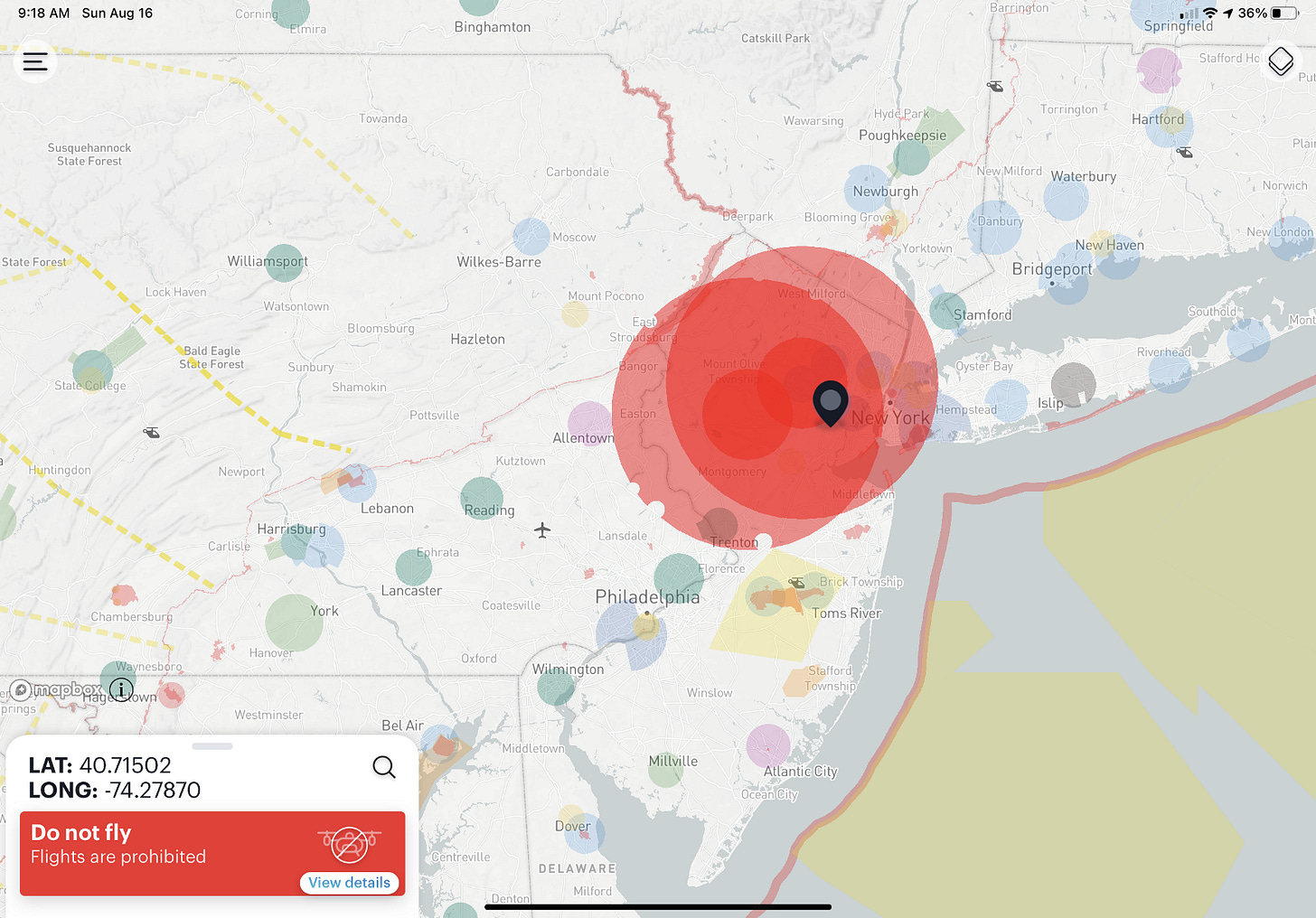 I'm hopeful for a future where the President of the United States doesn't even own a golf course, let alone randomly hangs out there for 3-day weekends during a pandemic—for many reasons, most of them far more important than my drone flying hobby.
(BTW, if you are interested in buying and flying drones—they're fun!—you should get the "B4UFLY" app, shown above, which tells you if any temporary or permanent restrictions are in place for your area.)
---
This week, to save us all from yet another brutal, depressing news cycle, Nintendo dropped a surprise batch of Mario product announcements. The one I'm most excited about is Super Mario 3D All-Stars, because it includes my low-key favorite Mario, Super Mario Galaxy. Wii games like Galaxy are sort of a lost era unless one still has Wii or Wii U hardware sitting around, so I'm glad to see some of those great games back in circulation, and that Nintendo is finding less price-gouge-y ways to bring back their old content. That said, 3D All-Stars is only going to be available through March 2021—so maybe the trade-off for cheaper retro games is a Disney Vault-like fake scarcity strategy? 🤨
Speaking of Nintendo, my daughter and I just started re-playing Legend of Zelda: Breath of the Wild. If you've never played it, you should—and I envy you, because knowing any spoilers about the game, or even vaguely remembering where things are, makes for a less awesome replay experience.
---
Some things I'm watching, listening to, drinking:
My wife and I are the kind of middle-aged white people whose idea of a fun evening in involves British dramas, ideally detective shows. We've burned through our supply of newer ones (Endeavour Season 7 and Baptiste were both great), but found some deep cuts we enjoyed: River (streaming on Britbox) starring Stellan Skarsgård as a detective who can see dead people, investigating his partner's murder which leads him into a conspiracy; Collateral (Netflix), starring Carey Mulligan as a detective who used to be a famous athlete, investigating the murder of a pizza delivery guy which leads her into a conspiracy; Gentleman Jack (HBO), starring Suranne Jones as a non-detective who owns a coal mine and defies gender norms in 19th century England.
Depending on where and how you listen to podcasts, you may already be sick of hearing about Wind of Change (initially a Spotify exclusive, investigating rumors that the CIA was involved in writing or promoting the eponymous 1990 song by The Scorpions) and Nice White Parents (from the producers of Serial, recently acquired by the NYT, about 60+ years of segregation in and around a Brooklyn middle school). Anyway, they're both very good and worth a listen.
My most interesting cocktail-making flex this month: making margaritas with grenadine instead of agave or simple syrup, which adds a bit of complexity and takes some edge off the sweetness. Shake the following with ice, then pour it ice-and-all into a rocks glass:
2 oz good tequila (I've been using Casamigos Reposado)

0.75 oz Cointreau

0.75 oz freshly squeezed lime juice

0.25 oz Grenadine (ideally homemade; I use the recipe from David Lebovitz's Drinking French)
---
Hope you're well, and hopefully it won't be four months before I type at you again.
Best,
—DD